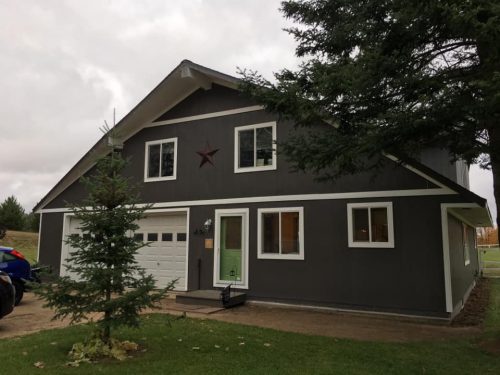 Welcome to Asoro's Goldens.

We started breeding Goldens in 1989.
After 25 years in the Livonia area, Asoro's Goldens now is Asoro's North and Asoro's South. Asoro's North is located in Excelsior Township 30 minutes outside of beautiful Traverse City MI. All litters will be whelped and raised at this location. Asoro's South is still in the Livonia area (Canton) and puppies will be able to be picked up at both locations although visits of the dogs or puppies will have to be at Asoro's North.
Although we show in conformation events breeding show dogs is not the basis of our breeding program. Breeding quality healthy goldens is our main concern. Health, soundness, longevity, personality are our first and foremost concerns before any litter is planned and bred. We don't ever forget that we are breeding first for the public.
Every dog that is considered for breeding has to pass all genetic testing required by the Golden Retriever Club of America. These include OFA for hips, elbows, heart and CERF eye clearances. Also genetic testing for prcd-PRA, PRA1, PRA2, Ichthyosis, and NCL. Then it has to pass all requirements of ours. We research all lines to get a good history of any known health issues.
One of those requirements is outcrossing healthy lines. We do not believe in inbreeding or as some breeders like to call it linebreeding. Inbreeding weakens a bodies immune system. That is proven scientific fact. We believe we can avoid numerous problems known in the golden breed by starting them off with a healthy immune system. Early cancer, pigmentary uveitis, thyroid issues, allergies are all diseases of poor immune system.
Our next requirement is a good and honest background check on every pedigree that is bred. We believe a dog is it's pedigree. It is so much part of the dog that even personality of the parents is handed down to the puppies. That belief works well for us. We have over 25 years of good breeding history. We don't just rely on the sire and dams clearance record. We research the whole pedigree clearance record. We want to know as much as possible about any known problem from as many dogs in the pedigree as possible. That means we look at brothers and sisters and aunts and uncles, grandparents and great grandparents. With the good ethics of reputable breeders across the country this info is readily available today. We believe knowledge of the whole pedigree is key to good healthy breeding of dogs.
We have taken on the title of preservation breeder. Today even more than outcrossing we are only using lines with proven longevity. Only USA lines known for longevity. Frozen semen from long ago dogs with proven longevity and foreign lines which are known to be free of the early cancer that has been inbred into the USA lines.
Because we stick to these strict demands of our dogs we have had wonderful success in our breeding program. We still offer a written money back warranty with all puppies for all known breed hereditary problems. When we have puppies they are raised in our home where they are close by in the early days to be watched and tended carefully and close by in the later days when they need love, attention, and socialization.
We are members in good standing with the Golden Retriever Club of America, the Michigan Association for Purebred Dogs.
Please enjoy your visit to this site. Below, there is many great links to help you. These links offer helpful advice to help you in a search for a good and reputable breeder. Enjoy your visit with us!!
Because of the popularity of Golden Retrievers, many dogs of inferior quality are being used for breeding. All breeding stock should have Hip, Elbow, Eye, and Heart clearances. All good breeders will be most proud and happy to produce these for you. Please visit these links to learn more about Golden Retrievers and responsible breeding.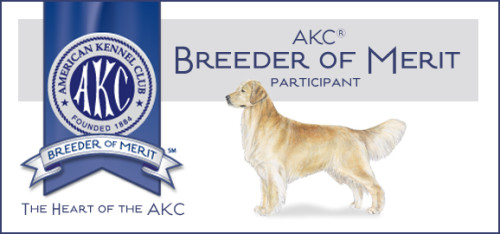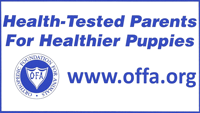 Golden links
Golden Retriever Club of America
All About Goldens
American Kennel Club
 call us at (231) 886-8919 or fill out a puppy application in the Contact drop down